ENTERPRISING WOMEN'S Next Inc. PROGRAM
* Registration now full - Thank you to all applicants. *
ONLINE Training began February 2021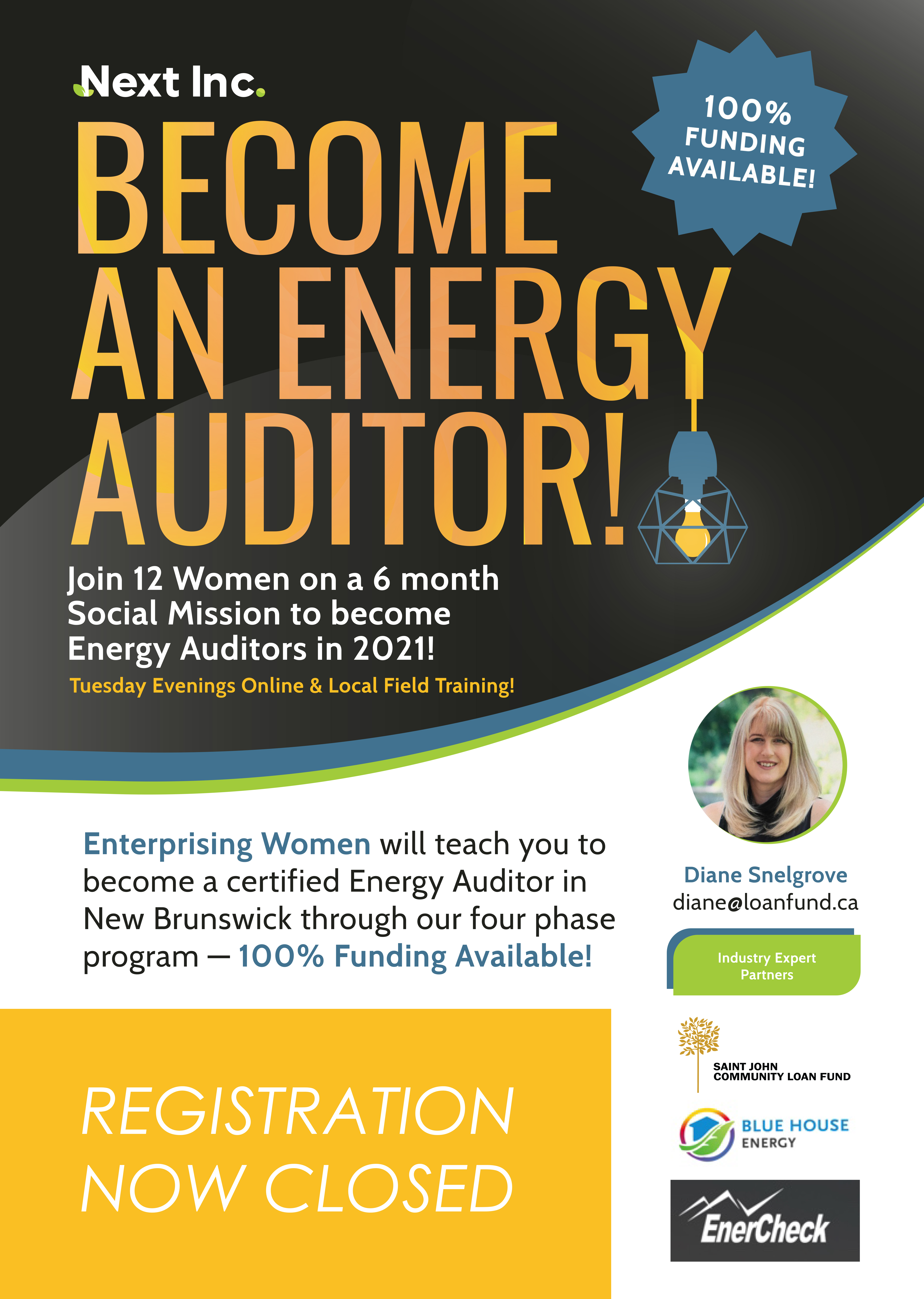 become a certified Energy Auditor with Enterprising women & NEXT Inc.
Step One: Complete the Enterprising women training which offers training in key aspect of Operating your own Business such as; Entrepreneurial Approach, Budgets, Cash Flow, Taxes, Branding & Marketing, Customer Service and more. Step Two:
Step Two: Prepare for the Natural Resources Canada's Energy Guide Foundations Level Exam. You will learn topics such a as; Residential Home Science Principles, The House-as-a-system concept, Safety consideration in building envelop, Energy-efficient, Heat and Cooling, Solar and more.
Step Three: Prep for the Natural Resources Canada's Energy Auditor (House) Exam. Covering such topics as; EnerGuide Rating system, HOT2000 Modeling, Preparing a Home Audit files & Reporting under the EnerGuide rating System Version 15. During this step we will engage with Energy Auditors in the field with hands-on learning.
Step Four: Pulling it all together. Under the guidance of an Energy Auditor Mentor the team will complete from start to finish Residential Energy Audit files. As part of the NEXTinc. team you will begin your career in the energy industry!

Frequently Asked Questions: