We create innovative, affordable spaces and rejuvenate neighbourhoods.
What is Social Purpose Real Estate?

Social Purpose Real Estate (SPRE) refers to property or facilities owned and operated by mission-based organizations and investors for the purpose of community benefit, and to achieve blended value returns. Our vision is to continue to find opportunities to build Social Purpose Real-Estate either on our own or by assisting others to do so. work for you.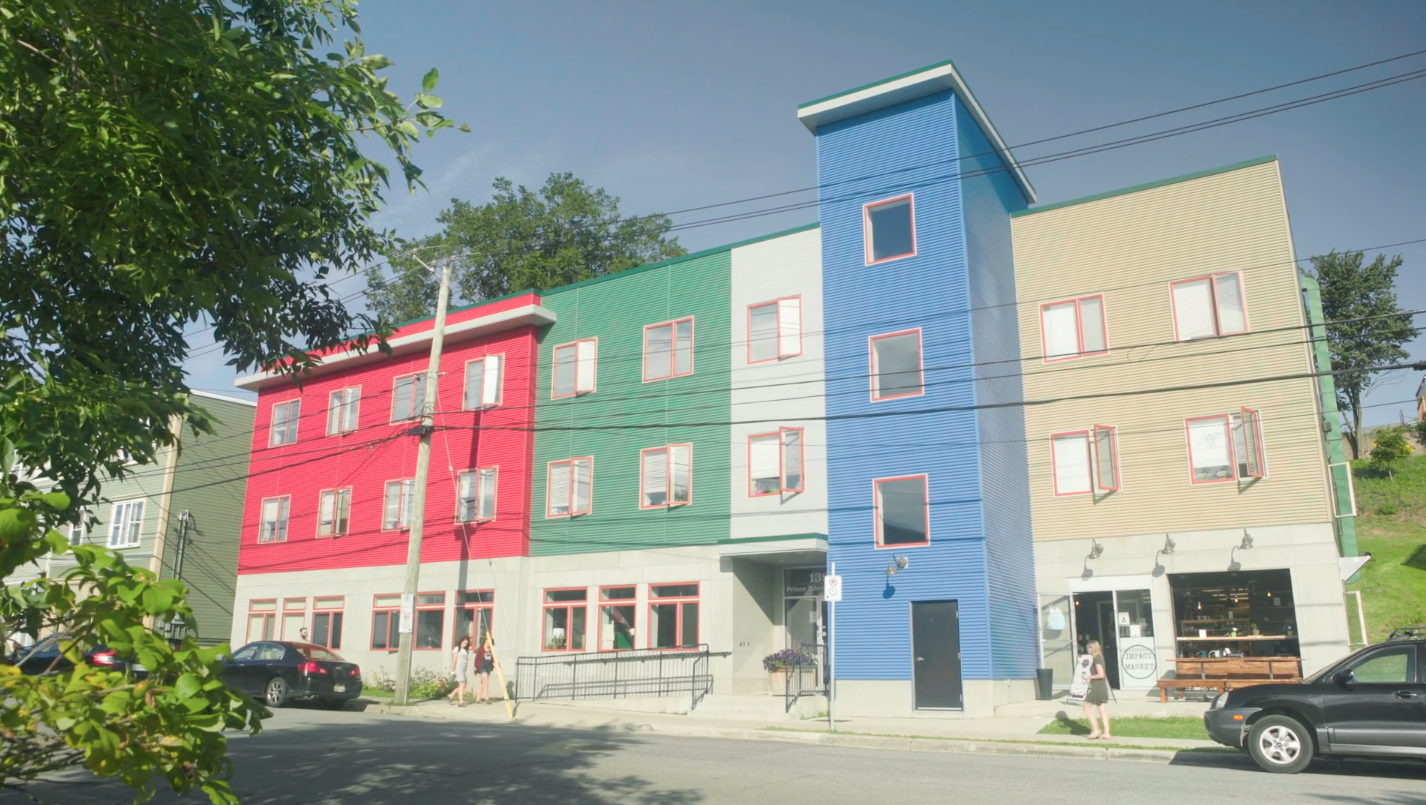 139 Prince Edward Street
While renovating 133 Prince Edward St. it became clear that we could leverage much more by purchasing vacant lots next to us and constructing a building that could accommodate more enterprising organizations. The Hub, is a three story building at 139 Prince Edward St. with approximately 15,000 square feet of space. It brings together enterprising non-profits, social enterprises, and micro-enterprises, all working to scale enterprise and innovation to build inclusive communities and reduce poverty. Together we have begun to develop a collaborative cultu that includes space sharing equipment sharing, event development and hosting, as well as staff sharing and joint venturing on enterprises and new project proposals.
More on the HUB here.

133 Prince Edward Street
In 2007, the Loan Fund purchased then renovated 133 Prince Edward Street; a three unit building, with a ground floor pawn shop and two abandoned apartments above. he Loan Fund made the ground floor its office and created two quality affordable apartments above. The Loan Fund moved out in 2016, and have rented it to Atlantic Human Services, a company that provides employment services to newcomers, with special attention to the Syrian refugees.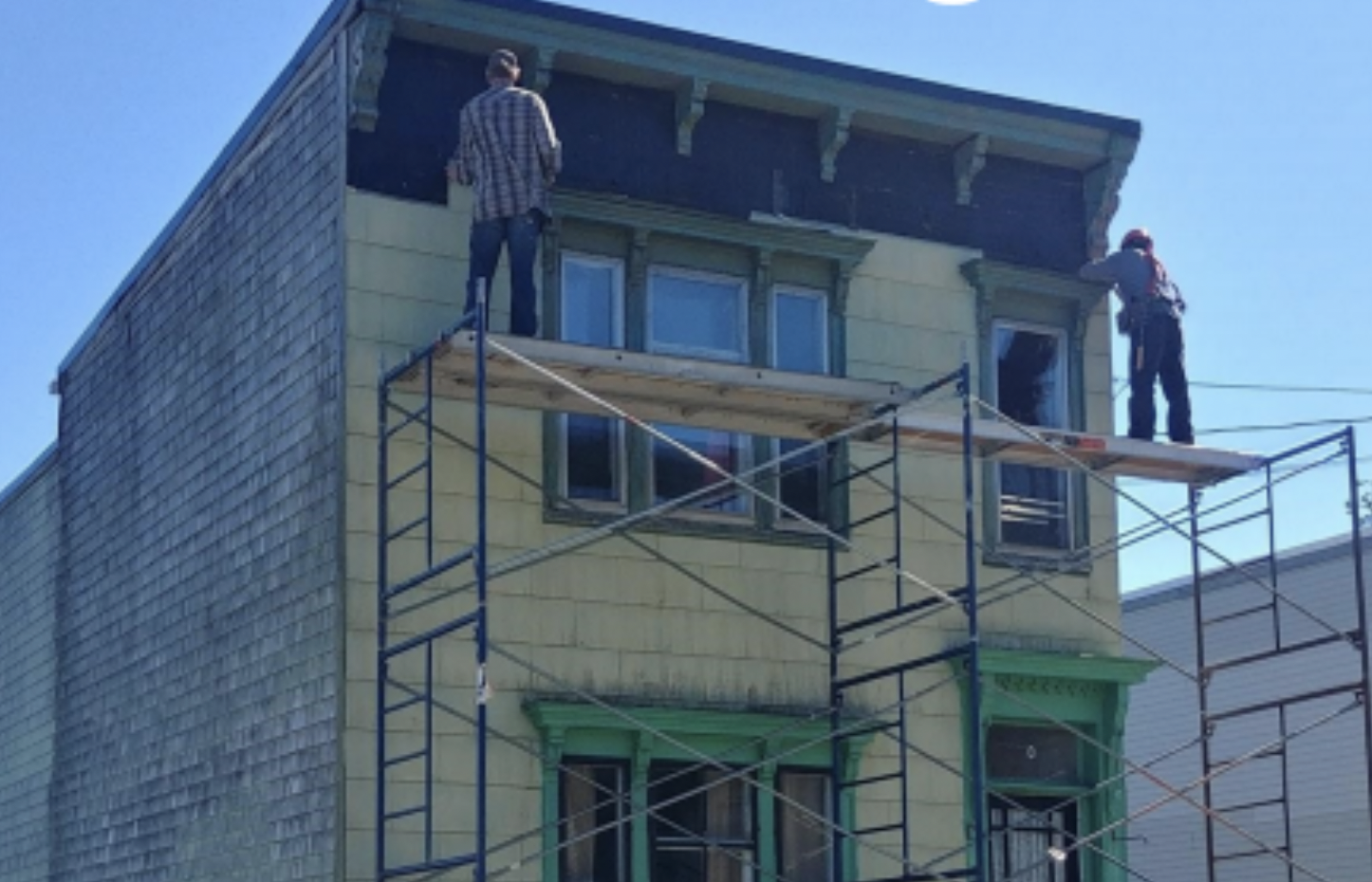 40 Exmouth Street
Our 3rd project was the complete renovation of a 2-unit structure on Exmouth Street. This project was completed within the partner organizations of the Urban Youth Employment & Education Services pilot program. Lead by social enterprise contractor Catapult Carpentry, we had youth learning on the job, while also earning an income for themselves and their families. Upon completion, one of the men employed through the contractor and one of the youth learners took up residence in the building, closing the loop on the project experience.

Read more here.